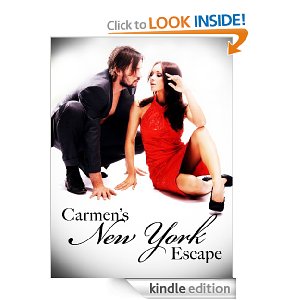 The Story Continues in Part Two of "Carmen's New York"
Kurt Nielsen, New York's most eligible bachelor, found the perfect woman in Carmen Wilson. Generous, sexually compatible, smart and funny – what they had together was more than sex. It was like magic. Surely she felt it too?
Well he thought so… until Carmen ran away.
Now Kurt is turning the city upside down to find her.
But Kurt's not the only one searching for her. Two Federal Agents and her violent, obsessive ex boyfriend who kept her chained in his basement for four months also want to get their hands on the vivacious Carmen.
Carmen would love to be with Kurt – but he is way out of her league. She has too many secrets – terrible secrets that might make him despise her. How could she possibly reveal them to him?
With so many things to run from, will Carmen make her escape?
Or will she run straight into Kurt Nielsen's arms?