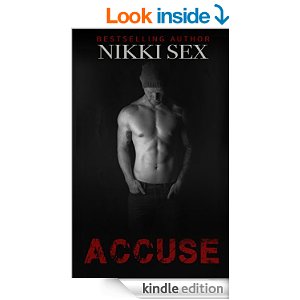 Isolated by the dark secrets he carries, Grant Wilkinson, the damaged and decorated war hero, has always seen himself as a monster. He's finally getting his life on track by embracing the help he needs from Renata Koreman, the equally damaged little mouse.
André Chevalier saw Grant and Renata's ragged edges as puzzle pieces that would fit flawlessly together. He made the right decision when he put the Monster and the Mouse together.
There's just one problem:
Did Grant murder his father?
Get your copy here: Accuse on Amazon.com